Error code 5 appears while registering WinZip if the system has a registration file from a previous version. Windows operation system restricts writing data to certain files or folders because of security permissions. To avoid this situation, please follow the below procedures:
Procedure 1
When you see the below error message while registering the WinZip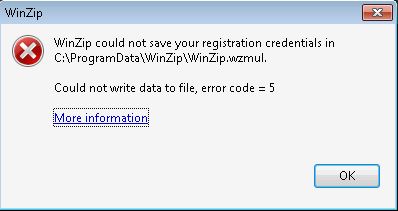 In case the registration file is located on the network, copy that file locally on the system and run the registration file after installing the new version of WinZip.
Procedure 2
If you see the below error message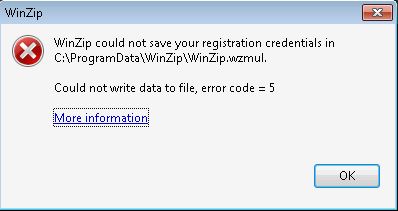 Click on the Start button from the taskbar, in the text box type C:\ProgramData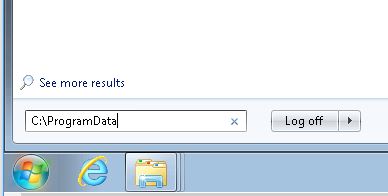 From keyboard, press Enter button
The ProgramData folder will open, select WinZip folder and hit Delete button from keyboard

Click Yes in the warning message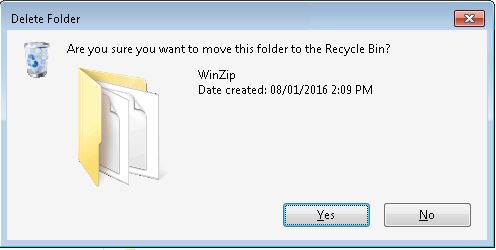 Click on Continue to provide administrative permission to delete the file. If you are not a member of local administrator group, then you need to provide administrator account credentials to delete this WinZip folder.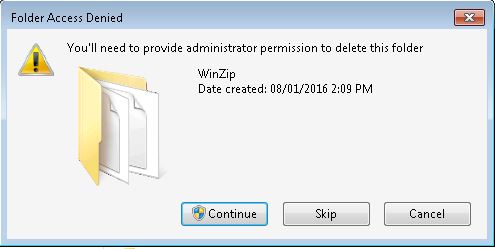 Now, if you have the registration code as a registration file, then run it.
If you have the registration information, the run the WinZip program from the desktop, when prompted, enter the registration information.