If you are trying to produce a PDF file within MS Word via Adobe PDF printer, sometimes you see an error message" Cambria not found, using Courier". The PDF doesn't get produced actually, all you get is the error log file. Below is the sample of error log file.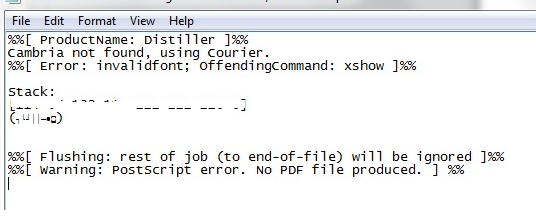 Solution: Please follow the below quick fix to resolve this issue:
Open Control Panel and click on Devices and Printers
Right Click on the printer named "Adobe PDF" and click on "Printer Properties"
On Adobe PDF Properties windows, click on the Advanced Tab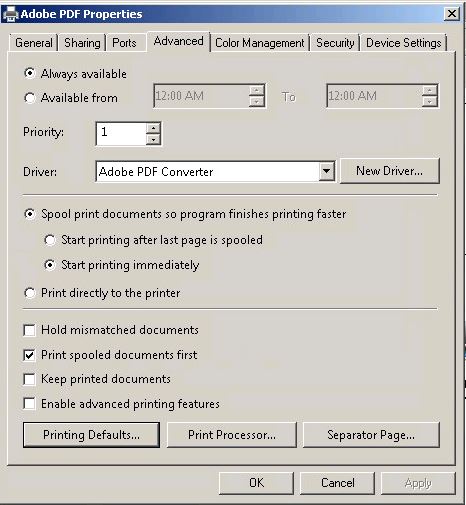 On Advanced Tab, click on Printing Defaults
Click on Adobe PDF Settings tab and Uncheck "Rely on system fonts only; do not use document fonts" and click on OK.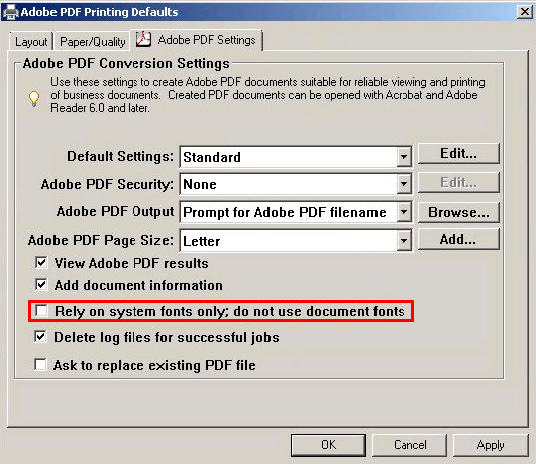 Now click OK on "Adobe PDF properties" to accept the changes.