In windows 7, the shortcuts created on the desktop may be missing. If the shortcuts are broken the System Maintenance Troubleshooter will be responsible to delete these shortcuts. A shortcut will be considered as broken if it is not always available for example a shortcut to a network folder will be considered as broken shortcut due to network unavailability.
This issue can be resolved by following two procedures:
PROCEDURE 1
You can keep either 4 or fewer shortcuts on desktop. If you have more than 4 shortcuts then keep the latest 4 shortcuts on desktop and move the remaining shortcuts to a folder on desktop.
PROCEDURE 2
If you want to keep more than 4 shortcuts on the desktop and do not want to run into the shortcut missing issue then you can disable System Maintenance Troubleshooter but this will disable all the automatic maintenance tasks. Therefore procedure 1 is recommended.
To disable System Maintenance Troubleshooter, follow the below steps:
Click on Start and select Control Panel
Under

System and Security

, click on

Find and fix problems

On the left navigation pane, click on

Change Settings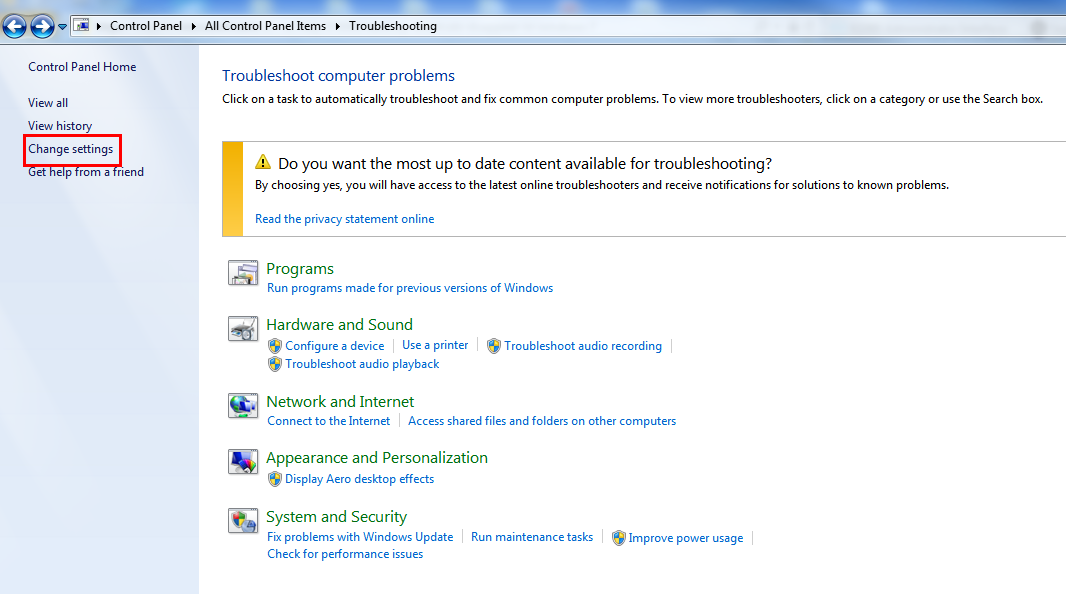 Set

Computer Maintenance

to

Off

and click on

OK